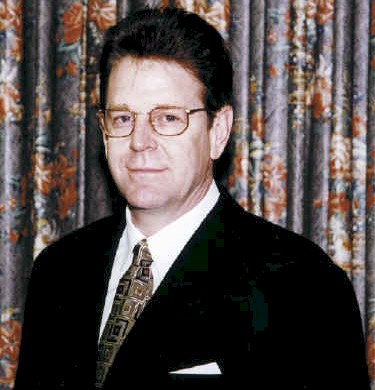 Paul M. League, QFP—QUALIFIED FINANCIAL PLANNER (2003 to Present)
Certified Financial Planner (1989 to Present)
CFP® Certificant (1989 to 2016)
Personal & Business Background:
Paul M. League received his higher education while majoring in English Literature at the University of Wisconsin, and shortly thereafter began a marketing career that resulted in the establishment of a multi-State Collectibles Company and fine gift imports company servicing major gift stores and department stores with fine gifts from over 7 countries around the world, including GOEBEL figurines, and collectible plates.
Paul entered his present financial and insurance services professions in 1981, beginning with Allmerica Financial (formerly State Mutual of America), becoming insurance licensed in the State of California on June 30, 1981 (CA Insurance License #0610019). Additionally, he is insurance licensed as a Non-Resident Agent with the States of Florida [Dade County (Lic. # A313239, since 1/1/99)] and Maine (Lic. # PRN91531, since 12-12-02).
From 1984 until November 30, 2015, Paul was FINRA licensed as a Registered Representative and Investment Advisor Representative, when he retired from the Securities business, while a Representative with Royal Alliance Associates, Inc. (2003 to 2015).
Paul is the Founding Principal of LEAGUE FINANCIAL & INSURANCE SERVICES (www.LeagueFinancial.com). Paul's offices were originally located within the City of Beverly Hills, California, where, for over 27-years, he, his staff, and network of associates, provided a wide array of ethically reliable, professionally rendered services to a diverse and valued clientele. Paul has continued these same professional ethical advisory standards since locating to the City of Palm Desert, California January 1, 2008.
While furthering his career, Paul completed continuing education studies through the College for Financial Planning in Denver, Colorado becoming a Certified Financial Planner, while also earning the professional certification of CFP® (CERTIFIED FINANCIAL PLANNER™) from CFP® Board of Standards, Inc. (ID #026541 on 3/18/89). Paul was awarded the QFP—QUALIFIED FINANCIAL PLANNER designation on January 1, 2003 (Certificate #03011001), by the INTERNATIONAL ASSOCIATION of QUALIFIED FINANCIAL PLANNERS (www.IAQFP.org).
On July 1, 2016, Mr. League voluntarily relinquished his CFP® credential (by non-renewing his CFP® Certification), because he determined that he could no longer support the initiatives and overall direction of CFP Board. Additionally, the terms and conditions of Certification renewal, present conflicts of interest that are insurmountable and do not, in the opinion of Mr. League and others, constructively benefit or serve the public, the profession, or the interests of Financial Planning professionals.
Paul has been professionally recognized through published Articles by many publishers, and is an experienced and knowledgeable advisor and speaker in these areas. Paul is the Co-Founder, and a Board of Directors Member (since inception), of the INTERNATIONAL ASSOCIATION of QUALIFIED FINANCIAL PLANNERS (see Affiliations).
Over the years Paul has also been published in or quoted by Financial Advisor Magazine; Advisor Today Magazine; Bloomberg Wealth Manager; Investment News; Broker World; California Broker Magazine; Financial Services Journal Online (FSO); The Society of Financial Service Professionals – Audio Conferences (SFSP); Health Insurance Underwriter (HIU); Probe Newsletter.
Paul designs both qualified and non-qualified personal, family, and business benefit programs structured as personal or owner-biased asset accumulation, income, and retirement programs. With many years of experience, having owned and operated several businesses as in part described herein, he is familiar with the dynamics of capital formation and business development and uses this knowledge to assist individuals and business owners in uniquely qualified ways.
Paul, along with his staff and network of associates, offers tax-efficient strategies and programs that assist clients (individuals, families, and businesses) with a wide array of financial and insurance advisory services that help to create, expand and preserve client assets…" in a League of Our Own."
Professional Memberships include INTERNATIONAL ASSOCIATION of QUALIFIED FINANCIAL PLANNERS (IAQFP.org), for which Paul is a Co-Founder and has served as Board Member since inception to the present, and as Chairperson & President (1/1/2003-12/31/2005; 01/2009-12/31/2021); Member of the Financial Services Institute (FSI) from 2007 through 2015 (retired 10/31/2015); Charter Member of the Association of Health Insurance Advisors (AHIA) from 9/12/90 until it closed; Member of the National Association of Alternative Benefit Consultants (NAABC) since 3/1/2000; Life Inductee National Registry of Who's Who (since 5/14/98).
Learn about Paul's Life Principles here.
Visit our Services & Products portal to access additional, information-rich, website pages
Top